Abacus Easy Pay
We are happy to announce Abacus Easy Pay, a wages on demand service from Multikrd. Many employers have been looking for ways to attract new employees and keep their current employees happy.

Why Abacus Easy Pay?
>Instant Wage Access with one of the lowest transaction fees in the market. (this is not a loan, it is an advance on their worked hours)

>Free membership for employees to access cash back, discounts and special promotions that are geo-targeted for local promotions also.

>Only cash back savings promoter that also offers wage access on demand.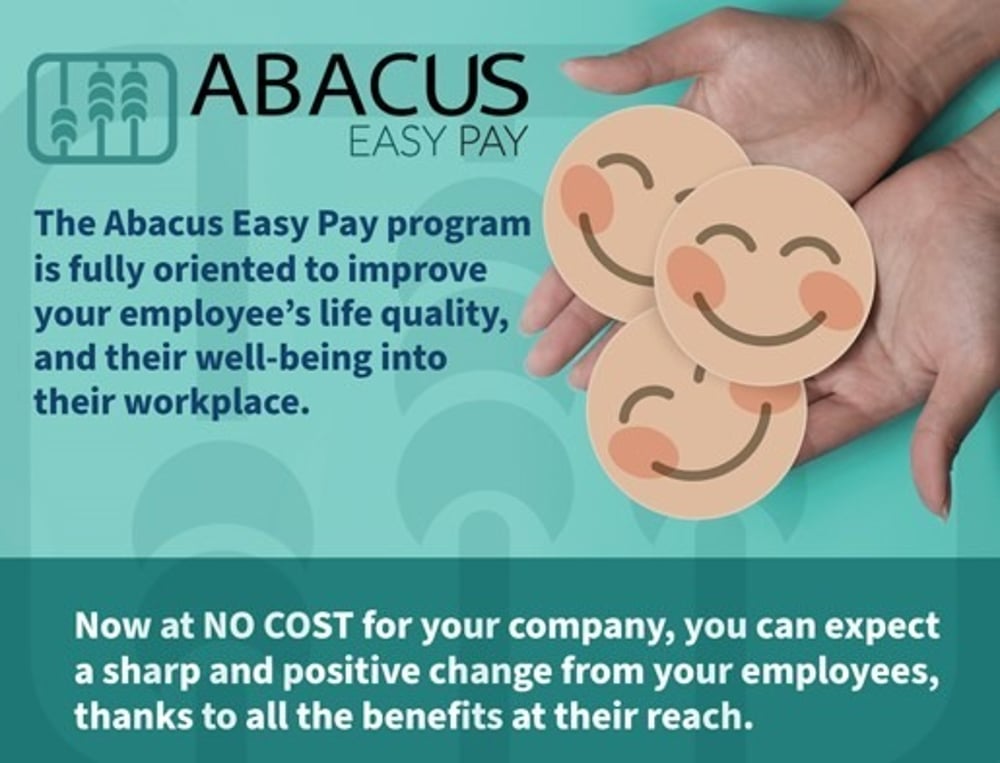 New Partner: Verified First
As you know, we select industry partners we feel will best support your workflow.
That's why we are thrilled to announce our partnership with Verified First!

Not only does this partner offer a range of digitized services, including background checks, drug screening, employment/education verifications, and I9/eVerify, their patented solution:
-Streamlines the hiring process
-Reduces data entry
-Increases compliance
-Retention of quality employees

If you're interested in learning more about our partners, Click Here.